As a leading rattan basket supplier, we take pride in providing our customers with high-quality products that are both functional and stylish. Our rattan baskets are handwoven by skilled artisans using the finest natural materials, ensuring that each basket is unique and of the highest quality.
We offer a wide range of rattan baskets in various sizes, shapes, and styles to suit any need. From decorative baskets to practical storage baskets, our products are perfect for adding a touch of natural elegance to any space.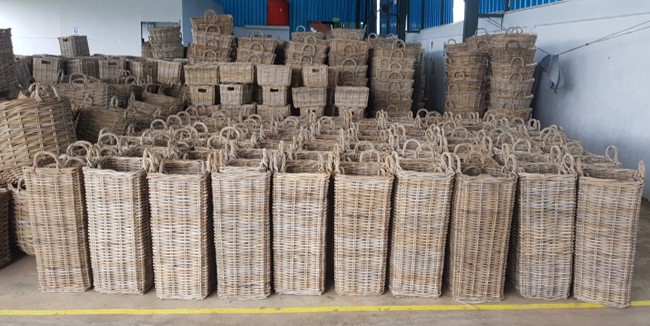 At our company, we prioritize sustainability and eco-friendliness. We use only natural materials in our production process, ensuring that our products are not only beautiful but also environmentally responsible.
Our rattan baskets are made from the finest natural materials and handwoven by skilled artisans. We take pride in the quality and craftsmanship of our products, ensuring that each basket is not only functional but also beautiful.
In addition to our standard range of rattan baskets, we can also provide custom orders to meet your specific needs. Whether you need a unique size, shape, or design, our skilled artisans can create the perfect basket for you.
We take pride in our commitment to customer satisfaction. We work hard to ensure that our customers receive their orders on time and in perfect condition. With competitive pricing and exceptional service, we are the perfect partner for your rattan basket needs.
If you're looking for a reliable and trusted rattan basket supplier, look our company. Contact us to learn more about our products and services, and to place your order. We look forward to working with you.